(S010E09) Previous Episode
Aired On 2019-12-01
Gene auditions for a small role in a local theater production, but things backfire when he discovers that Linda actually bargained with the director to get Gene the part.
Next Episode (S010E010)
Airs On 2019-12-15
Linda works a temp job at the post office to make extra money for the holidays. But when an important package goes undelivered, Linda breaks protocol and takes it upon herself to save the day. Meanwhile, Bob and Tina are trapped at home with Linda's fussy family and Gene and Louise scramble last-minute to find the perfect gift for Tina.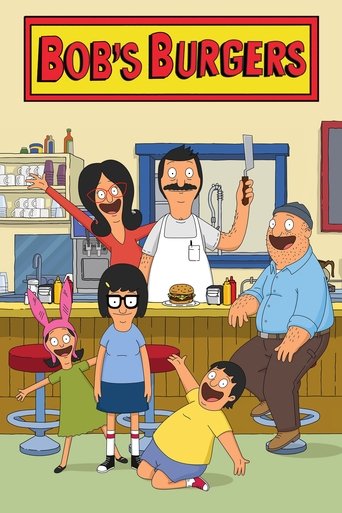 Bob's Burgers follows a third-generation restaurateur, Bob, as he runs Bob's Burgers with the help of his wife and their three kids. Bob and his quirky family have big ideas about burgers, but fall short on service and sophistication. Despite the greasy counters, lousy location and a dearth of customers, Bob and his family are determined to make Bob's Burgers "grand re-re-re-opening" a success.
Writing:
Loren Bouchard
Jim Dauterive
Stars: