(S06E07) Previous Episode
Aired On 2019-11-19
After realizing that music is her real first love, Cookie makes moves to get back into the music world and offers to throw an event to gain exposure for Bossy Media. Meanwhile, Lucious tries to regain control of Empire by attempting to sabotage Andre's vision for the company. Also, Hakeem feels threatened by DeVon's strong bond with Prince and Bella.
Next Episode (S06E08)
Airs On 2019-11-26
Upon taking her first steps back into music, Cookie discovers an artist with raw talent when Lucious dismissed years ago. Meanwhile, Lucious spends a day in the city with Yana and is surprised to discover they have much more in common than he thought. Also, Andre pulls out all the stops in order to convince a reluctant artist to sign with Empire, Tracy finds evidence that incriminates Lucious and Giselle runs into an old friend who could help Bossy Media with its financial trouble.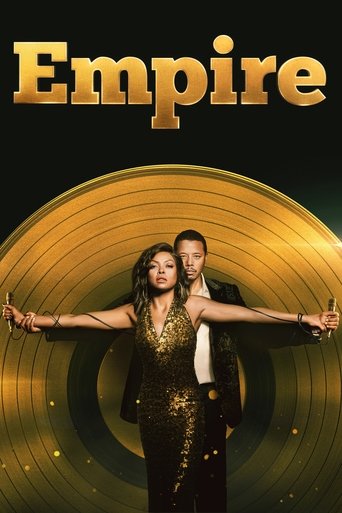 A powerful family drama about the head of a music empire whose three sons and ex-wife all battle for his throne.